The Wilson Invitational Track Meet, Tuesday April 19, 2022 is going to be postponed. The track meet will be rescheduled, but the date has not yet been determined. We anticipate the early part of next week.

The Raymond Junior High had a very successful meet last night, bringing home 23 medals across 15 events!! We had 3 athletes who medaled in all four of their events: Malik Carson, Makayla Miller, and Nick Miller. The boys 4x100m relay team is back to back meet champions in their race with a time of 1:00.66! Pictured from left to right is Malik Carson, Nick Miller, Willie Miller, and Luke Short. This track team will continue their success next Wednesday at the meet in Plainville. Awesome job Bulldogs, and good luck!!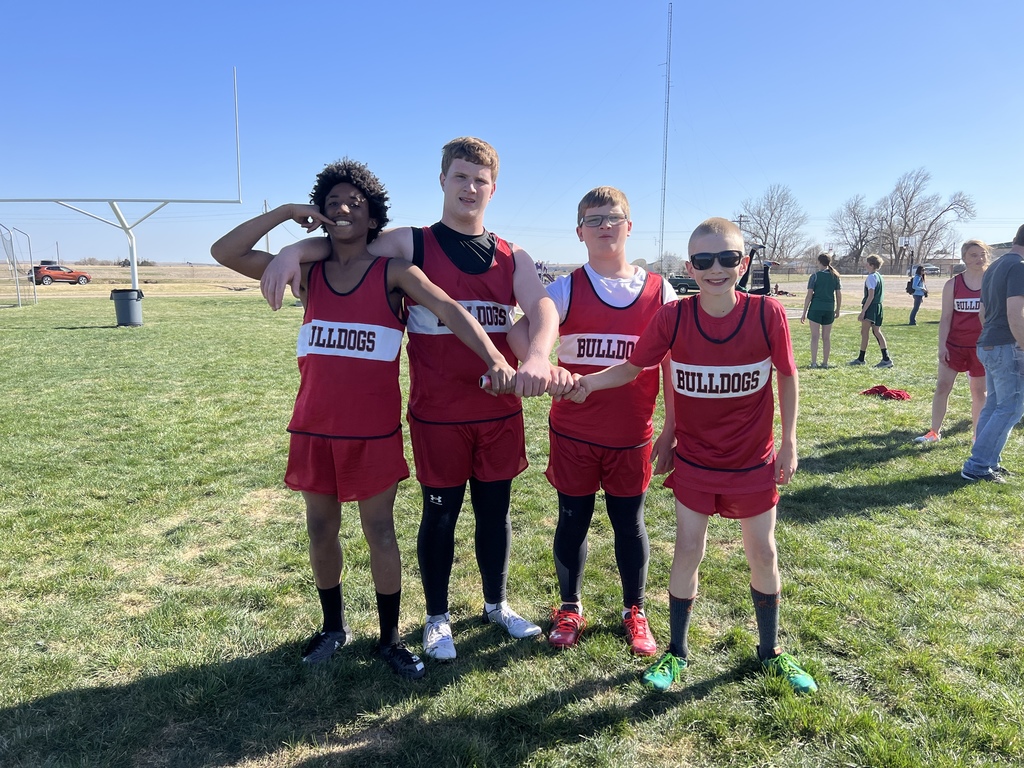 The Chase High School Golf meet on Tuesday, April 12th has been moved to Thursday, April 21st due to expected high winds.

Prom photos are posted! Click the following link to view, download, & order prints!
https://sarahssnapshots.zenfolio.com/2022chsprom
We would also like to give a BIG SHOUTOUT to every person who made the 2022 CHS Prom/After Prom possible. Your time, energy, and donations do not go unnoticed. Thank you for caring about our students and giving them this experience!

The Raymond Junior High Track meet at Ellinwood has been rescheduled for Monday, April 25th. It will start at 1:00.

Kindergarten Round-up will be held Monday, April 11 at 6 p.m. in the Chase Grade School Lunchroom. Parents and their children that will be 5 on or before August 31, 2022 should plan to attend this informative meeting.

Chase's FFA Greenhand team placed 11th out of 23 teams yesterday at South Central District livestock judging contest held at Hillsboro. Leading the pack for Chase was Jersey Myers who placed seventh high individual medalist out of 142 individuals in the Greenhand competition alone. A big "shoutout" to her! Eli Gillespie was second high on the team placing 69th, Luke Miller placing 77th, Melea Ryan 81st, Aaron Aguilera 87th, Zeke Spangler 104th, Layton Winkleman 126th and Walon Belk 136th. Congratulations to them on their first ever livestock judging contest and representing Chase very well!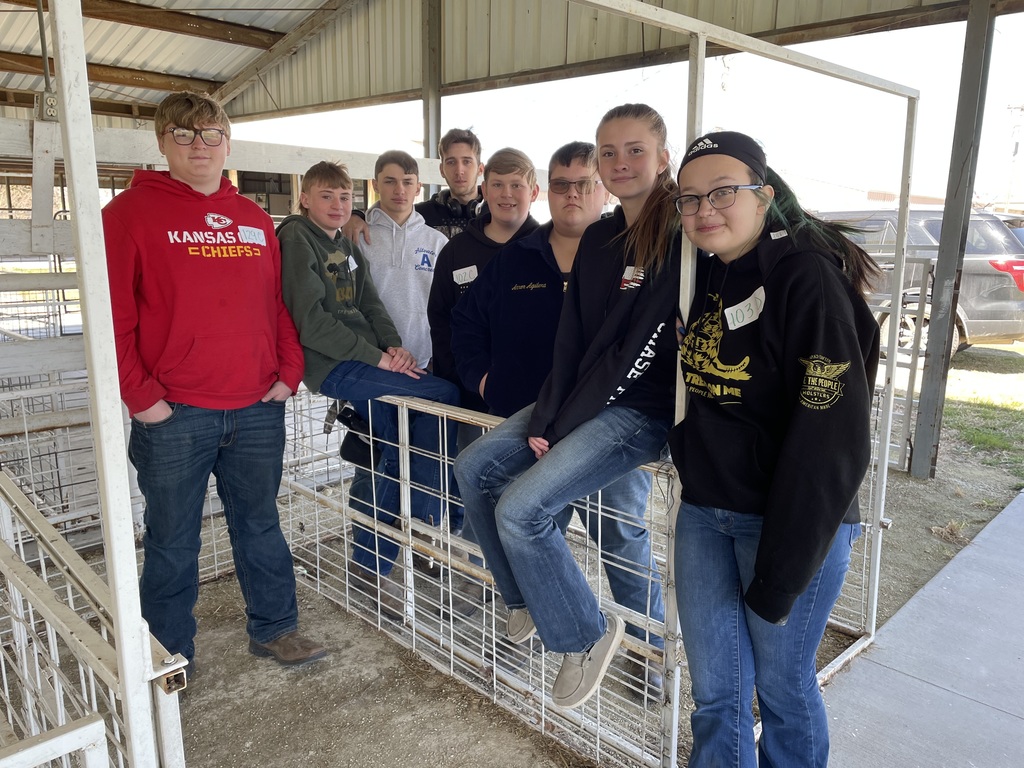 Chase High School Golf at Chase has been postponed tomorrow, April 7 due to the weather It has been moved to Monday, April 25 at 3:00.

The Oiler Relays that were scheduled in Ellinwood tomorrow, Thursday, April 7th, have been postponed due to the forecasted weather. When a new date is decided on, we will get it shared!

Take a look at what's happening in April! Our Raining Kats & Dogs day is scheduled for April 22nd. If you have an outdoor project that you could use some help on, reach out to the grade school to talk to Mitch Light and get on our list.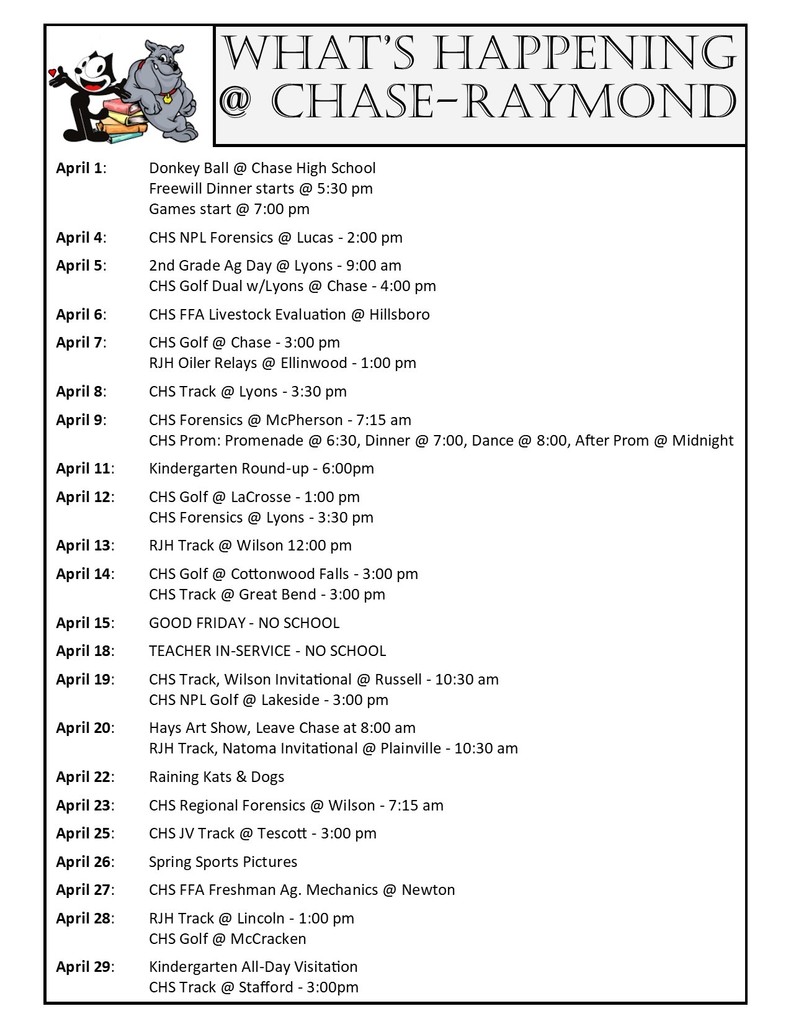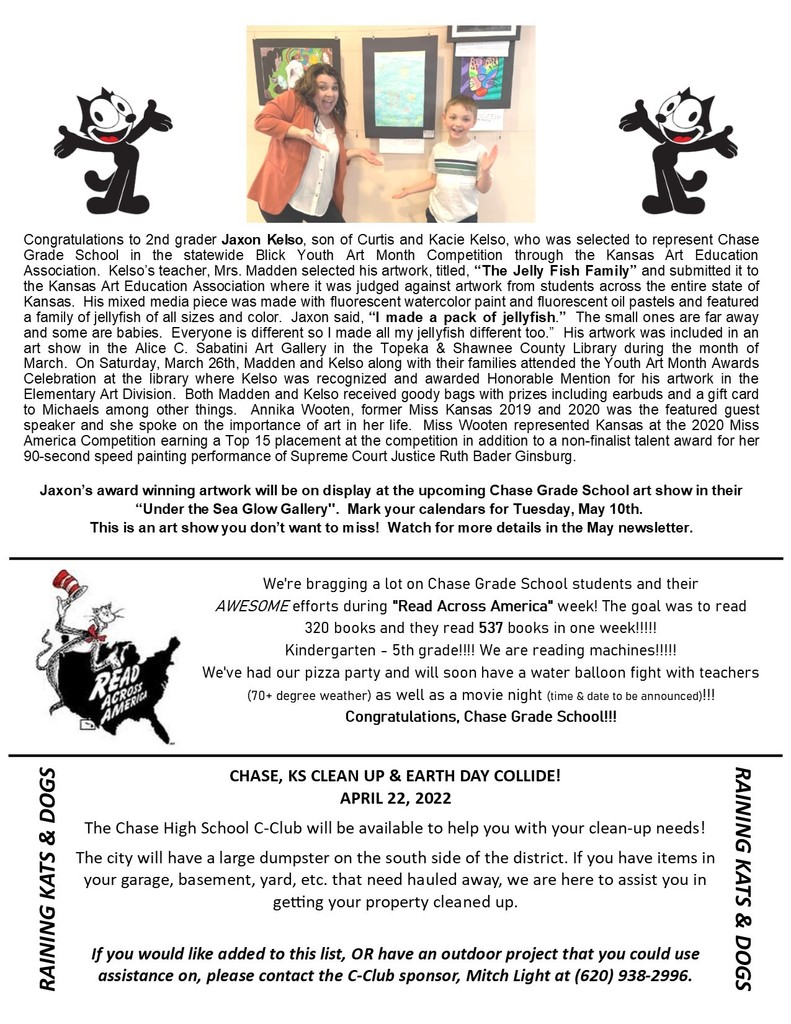 Congratulations to 2nd grader Jaxon Kelso, son of Curtis and Kacie Kelso, who received an Honorable Mention Award at the Kansas Art Education Association's statewide Blick Youth Art Month Art Competition Saturday in Topeka. Jaxon's award winning artwork will be included in the upcoming Chase Grade School blacklight "Under the Sea Glow Gallery''. Mark your calendars for Tuesday, May 10th. This is an art show you don't want to miss!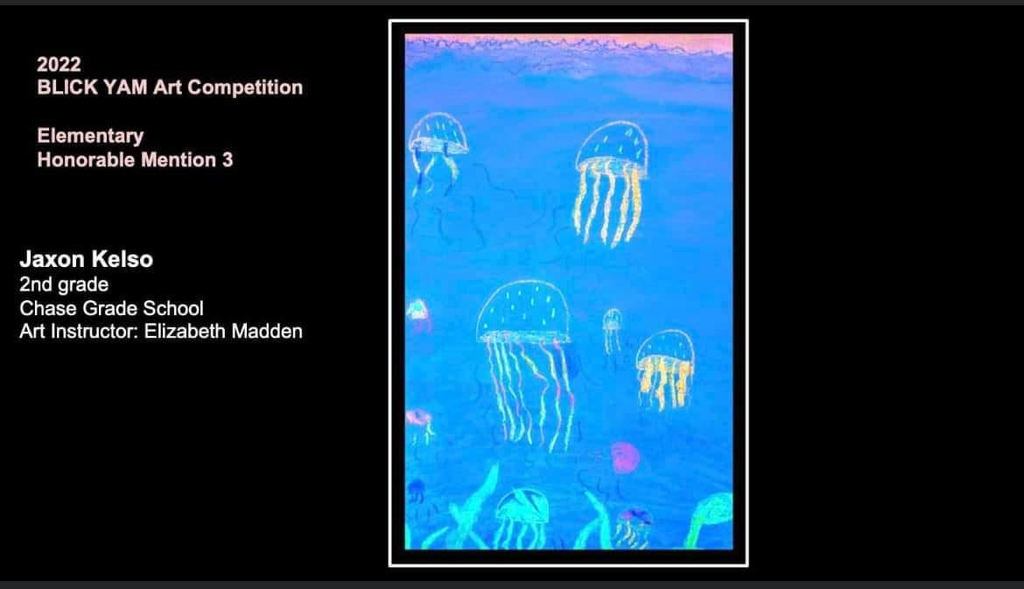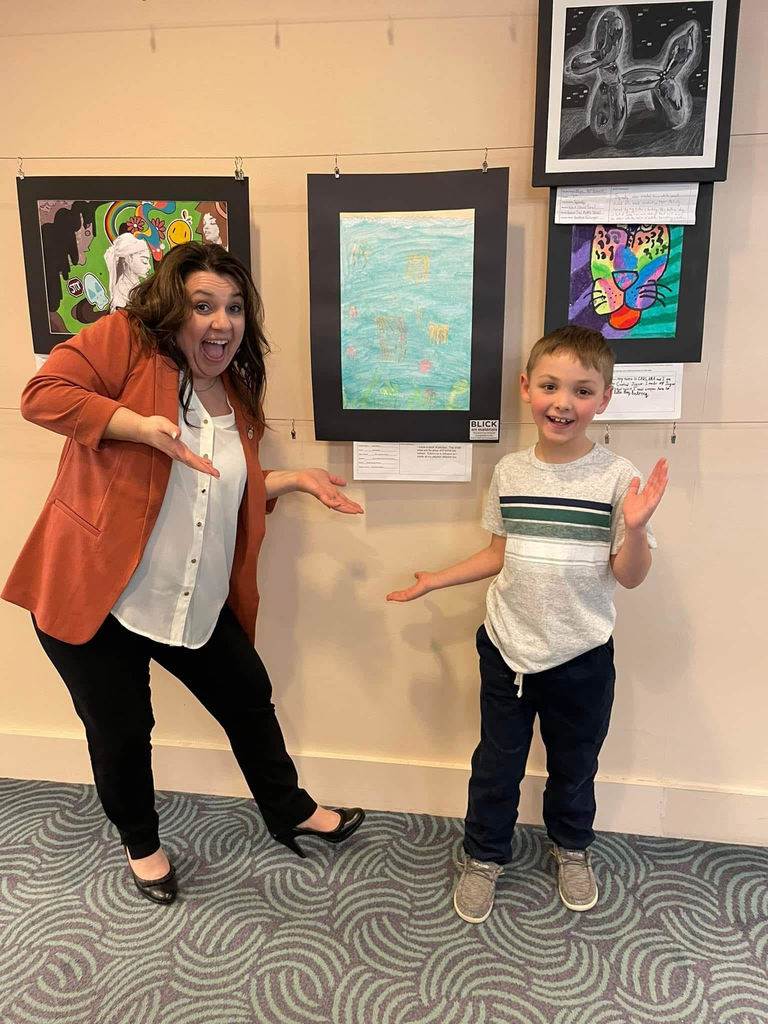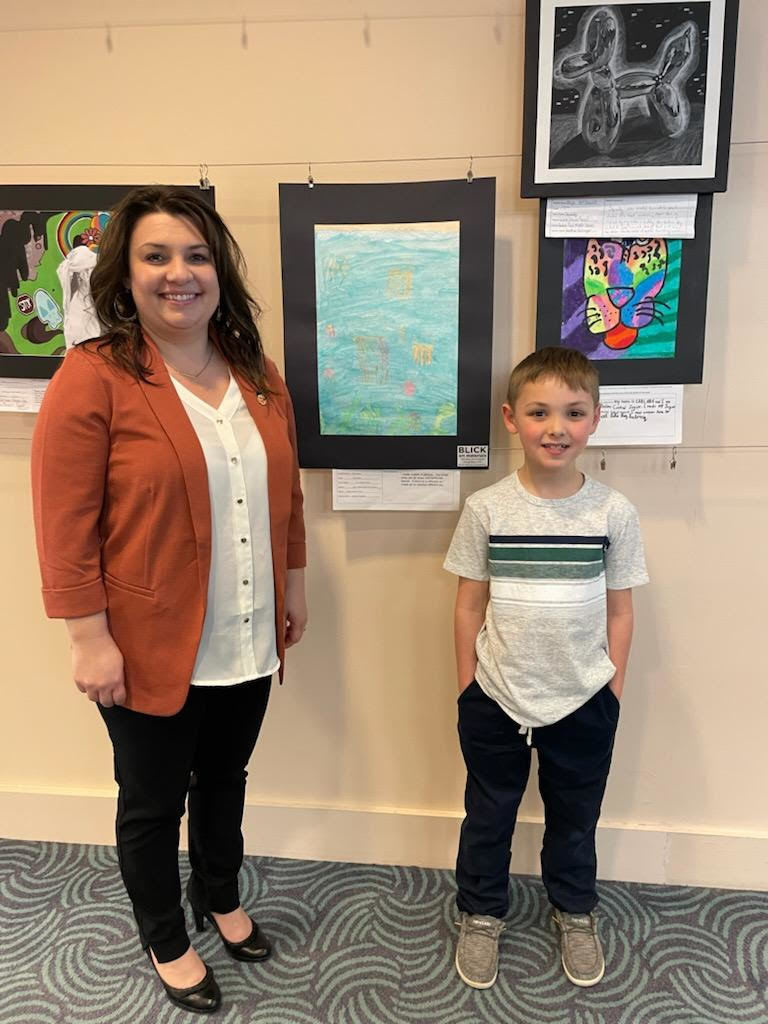 Interested in Helping with some needs at USD 401 Junior Class Fundraiser Donkey Basketball - at CHS April 1st starting with a free will meal or either Pulled Pork or Baked Potato at 5:30 Followed by basketball at 7:00 pm Advance tickets are $7 sales ending on March 30th. $10 at the door CHS Golf is in need of pull carts for our clubs. Anyone interested in donating or loaning us one would be greatly appreciated. Contact Coach Light or HS Office

2022 League Art outstanding artwork. Maudie Bowen placed 3rd in oil pastel, Isabella Antuna placed 2nd in colored pencil, Falyn Spangler placed 3rd in graphite, and Harley Otto was given an honorable mention in ceramics. AMAZING!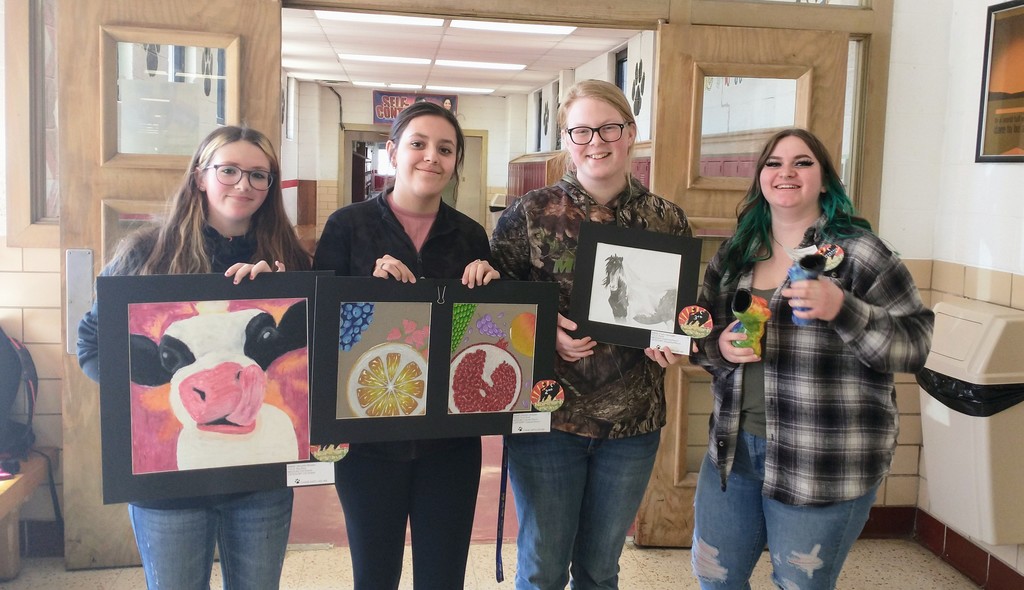 The 1st Saturday of March Madness is in the books! Be sure to join us every Saturday in March from 10 am to noon at Chase High School gym. All Children grades Kindergarten-5 are welcome! Hope to see you there. Coach Light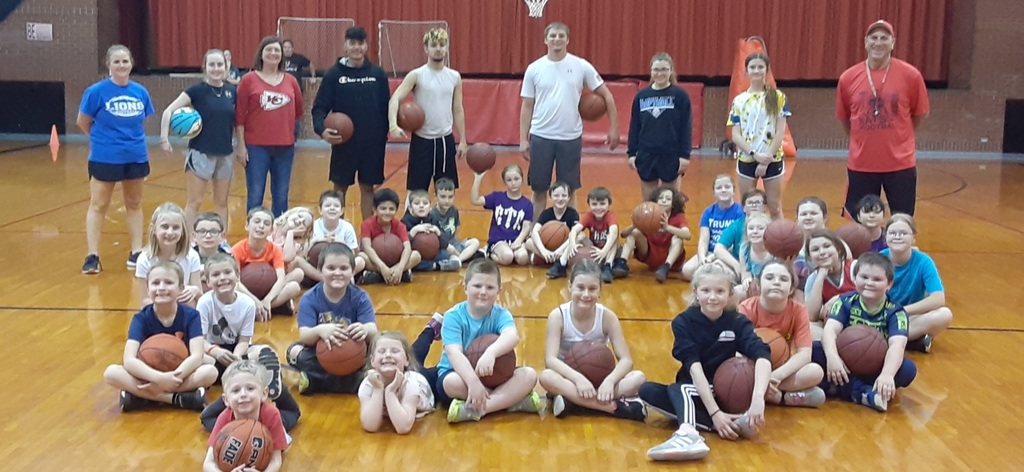 Round 2 of the Girls Sub-State Championship will be on Friday, March 4 @ 6:00 in Stafford. If you can't make the trek, we'll be streaming on YouTube:
https://youtu.be/-YpNHJpdYgI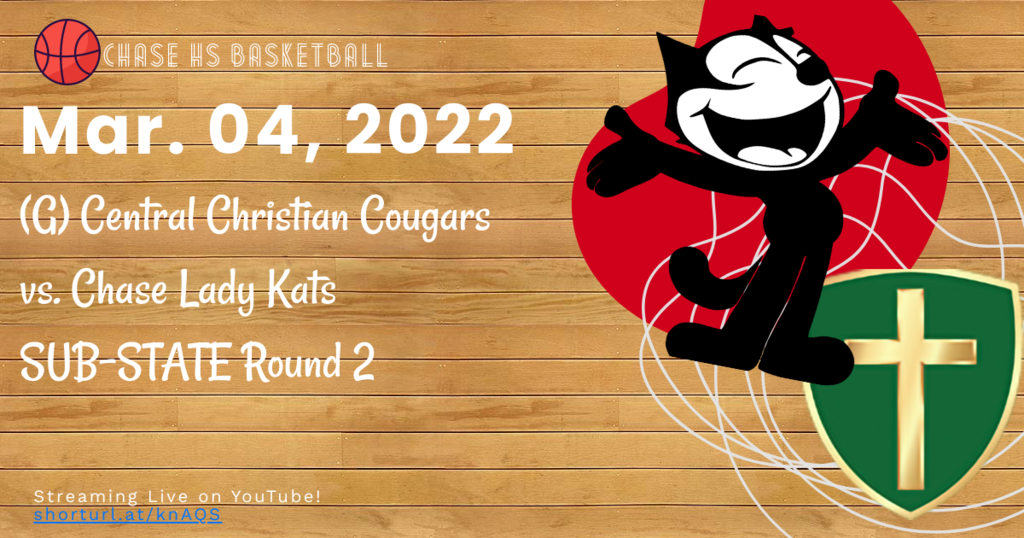 Round 2 of the Girls Sub-State Championship will be on Friday, March 4 @ 6:00 in Stafford. If you can't make the trek, we'll be streaming on YouTube:
https://youtu.be/-YpNHJpdYgI

The #zeroreasonswhy Student Council will host a Yellow Out for the Girls SubState Game on Friday. Wear yellow to the game. to show your support of ending the stigma around mental health here at USD 401. There will be ribbons and other items to share at the game.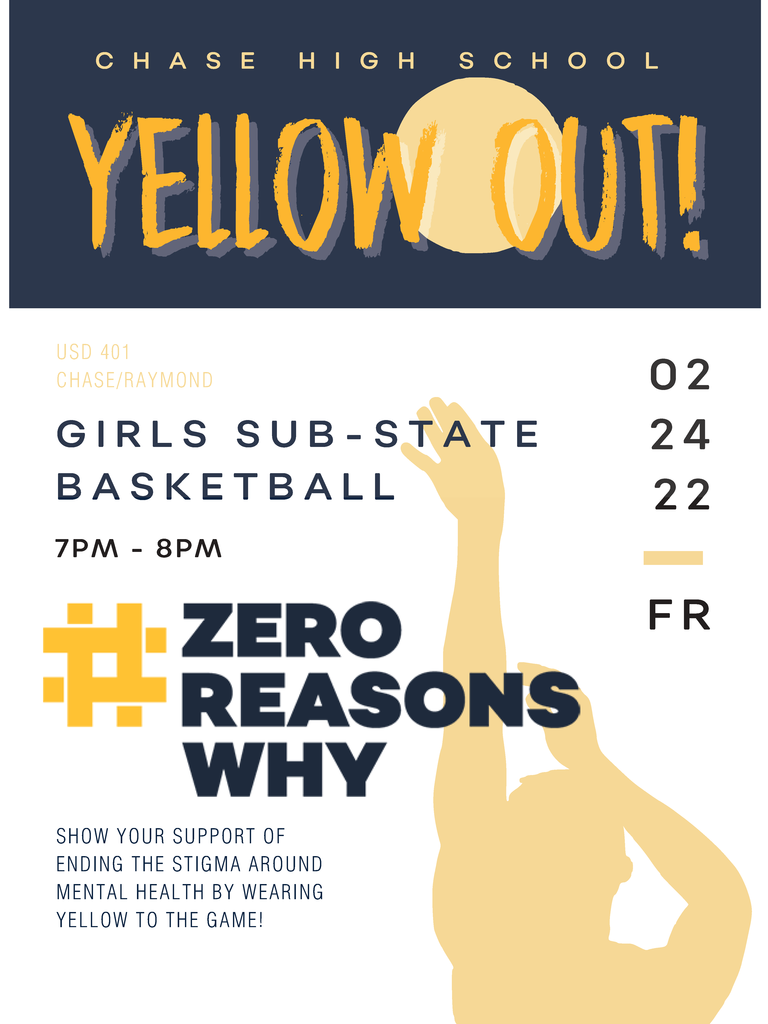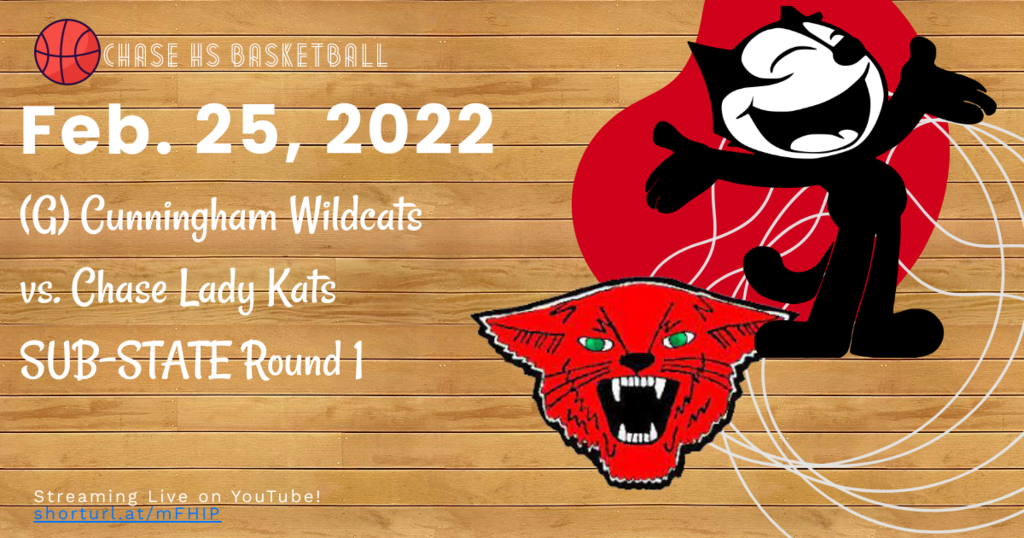 And just like that, the JH Scholars Bowl season comes to an end. Both teams competed with gusto at the Twin Lakes League meet. Neither team medaled, but the final meet forged friendships - mostly about what to get on the way home! Next year going to be even better!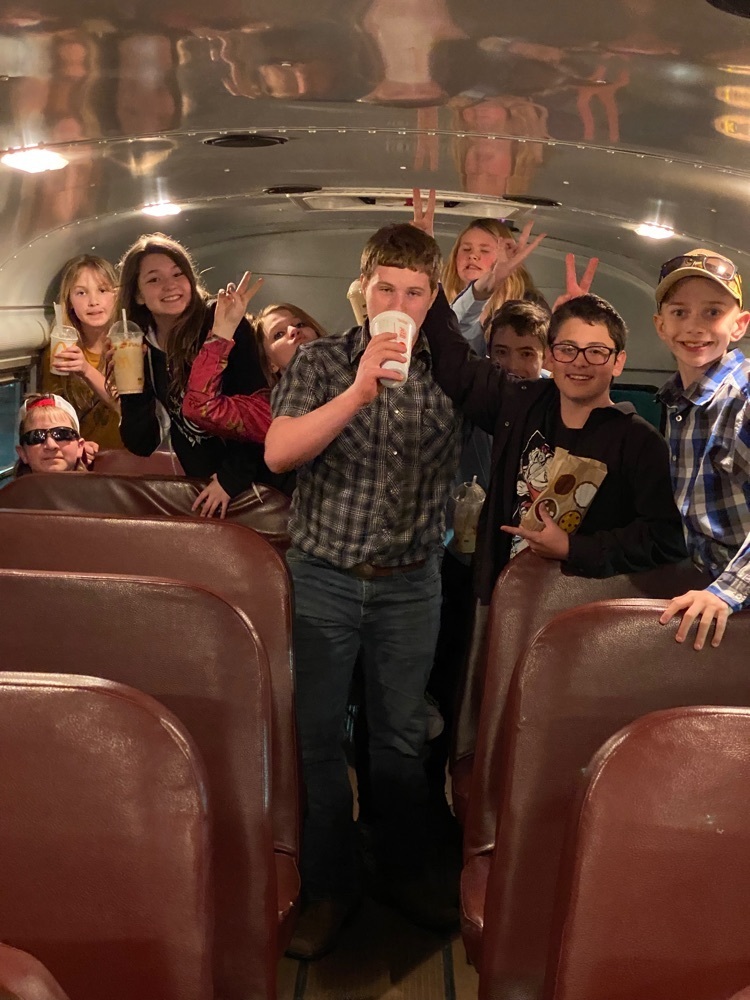 Senior Night on Tuesday (2/22) vs. Tescott. The final game before the Sub-State bracket, so come out or stream live on YouTube:
https://youtu.be/9R_djVL4iic