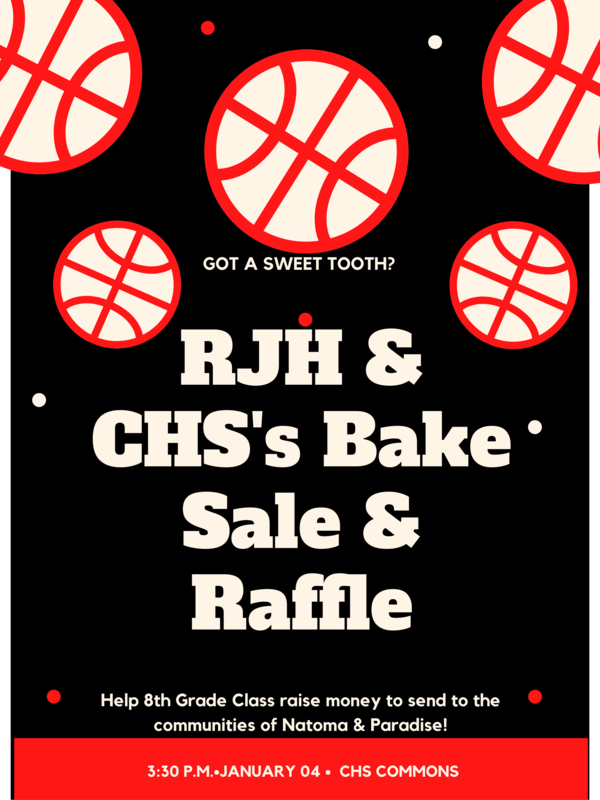 BAKE SALE to benefit the students and families of Natoma / Paradise. Bake Sale organized by the 8th Grade Class and sponsor Sheree Poskey!
Many of them lost their homes and have parents who lost their way of making a living because of the fire that happened right before Christmas. Some of them had just gotten back into homes that were damaged by the flood this spring.
January 4, 2022 our home basketball game the 8th grade will be hosting has the bake sale and raffle, items will be baked or donated school wide event and the money raised will be sent to help with the need in that area. We hope everyone is able to come to the school and support this cause by purchasing items.